Sales of second-stage apartments launched
The second phase of the Hvar Sport Resort consists of a total of 4 brand new buildings, 23 apartments in total, which are only 50 meters away from the sea. The apartments are prepared completely turnkey, from the sofas, floors, furnishings, down to the last details. We currently have 3 three-bedroom apartments with 2 bathrooms and large terraces, where we offer a special option of a private jacuzzi for the roof and ground floor apartments. Each of these apartments includes 3 parking spaces – 1 directly next to the apartment and 2 in the central car park. There is also a unique exclusive apartment, the Jewel of Hvar – one of the most beautiful and luxurious apartments in southern Dalmatia. We offer year-round management and stewardship programs that guarantee clients a return on their apartments. Within the programs there is a choice of guaranteed yield, where we fix a fixed price with the client, which will be paid to him regardless of the number of visitors to the apartment, or a program where the yield is divided with the client in the ratio of 70% for the client, 30% for Hvar Sport Resort, and in this way he can influence when we will offer it for rent and when he will use it.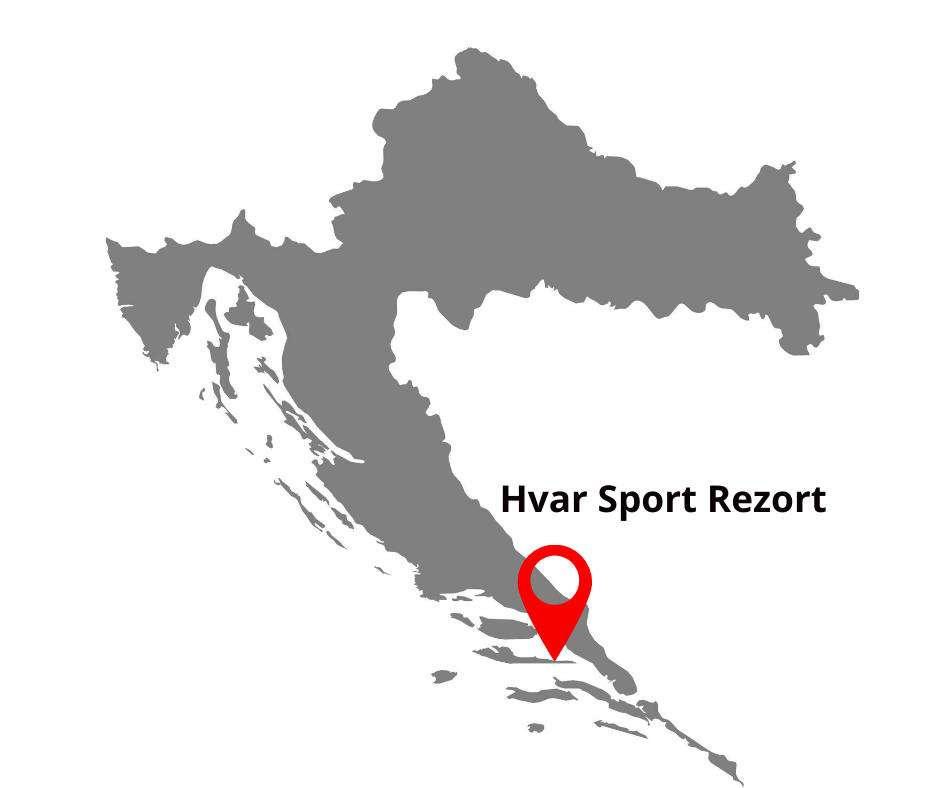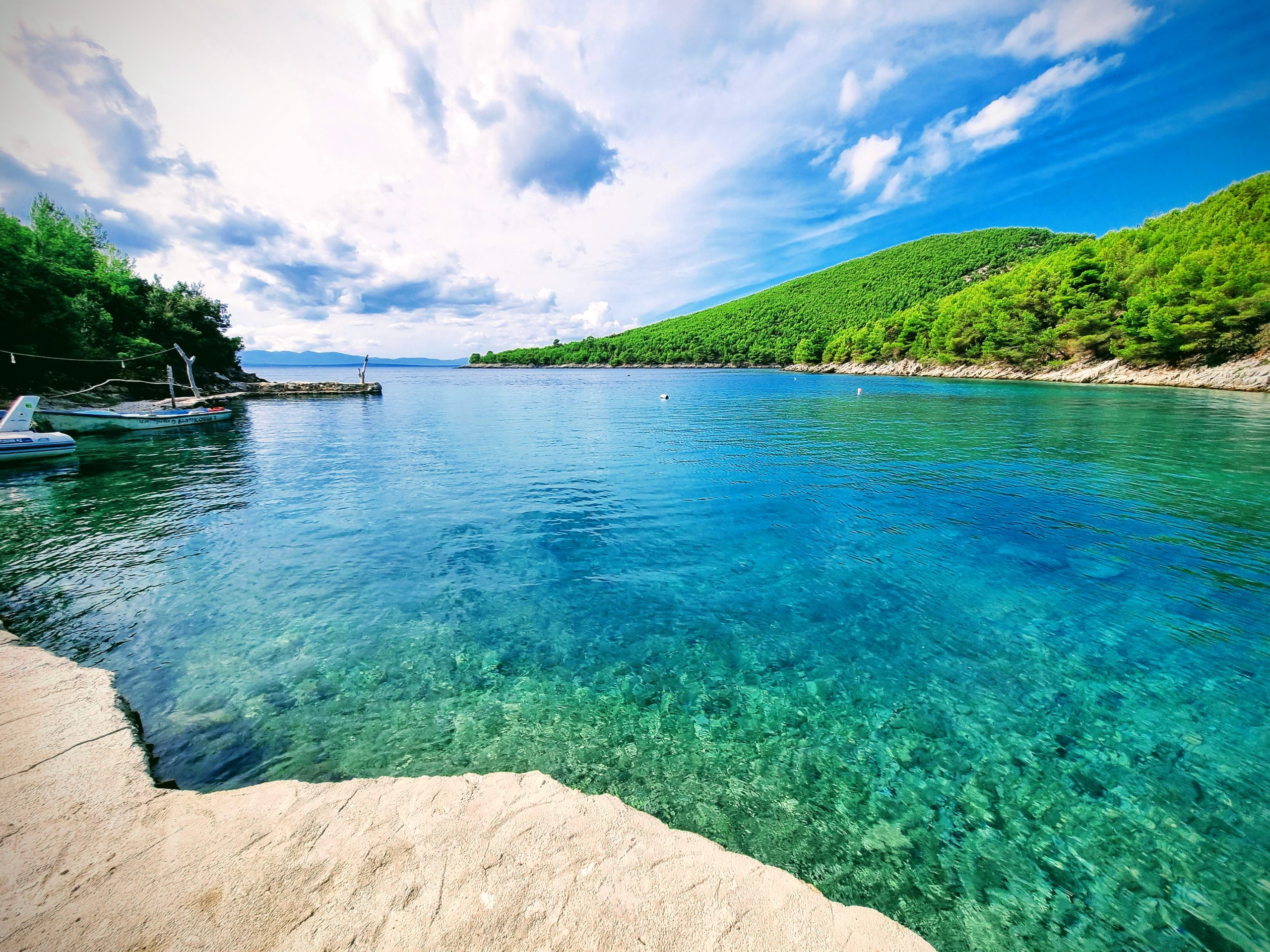 We also have year-round staff in the resort who can meet your needs in your apartments at any time, even remotely, or fix any problems or shortcomings – so you don't have to travel to Croatia and worry about when you will solve them. As we have been running the resort for over 10 years, we are fortunate to have our own private restaurant and bar right on the beach where our staff are always ready to serve you. Directly next to the bar is our private beach, which has been completely renovated, where you have luxury sun loungers and umbrellas marked according to your apartment, which are exclusively for you and your guests. So you don't have to worry about finding a spot on the beach. As a member of the Hvar Sport Resort you also have access to sports equipment such as paddleboards, bicycles, scooters, boats, motorbikes, scooters, buggies, quad bikes and much more. For further questions and information about our resort, please do not hesitate to contact us.
Apartment equipment
When designing apartments, we emphasize the use of high quality local materials and the latest technologies. The result is a high standard, coziness and functionality of living with natural elements, wood and glass. Each apartment is fully equipped with modern furniture, including complete appliances. The apartments are equipped with a heat pump, which ensures pleasant conditions throughout the year.
Materials and floors
Interior doors are part of the equipment of the apartments. Entrance security fire doors with a multi-storey locking system are set in a steel frame. The apartments are also equipped with underfloor heating.
The kitchen
Fully equipped kitchen with quality worktop and appliances (fridge, freezer, wine fridge, dishwasher, ice maker, electric stove, extractor hood, microwave, coffee maker, cutlery and kitchen accessories). The kitchen also has a large dining folding family table for 6 people.
Living room
In the living room you will find an XL L-shaped sofa. The design of the rooms consists of tasteful interior accessories such as paintings, vases and live flowers. This room includes a large-screen TV with Skylink channels and a high-quality sound bar. Fast internet 100 Mbit / s for trouble-free working moments is a matter of course.
Bedroom and children's room
An electrically adjustable double bed with a high-quality anti-allergenic mattress and memory foam will ensure your quality sleep. The design of the rooms consists of tasteful interior accessories such as paintings, vases and live flowers. The rooms have spacious closets. Children's rooms are equipped with a bunk bed, with the possibility of an extra bed at the bottom.
Bathroom and utility room
Minimalist concept with massive elements, this is how one could describe the Italian design and bathroom materials of all apartments II. stages. Emphasis was placed on every detail from the shower enclosure to the original mirrors and German Hansgrohe faucets.
In a separate technical room there is an AEG washing machine together with a dryer, a heat pump and its own 200 l hot water boiler.
Terraces, loggias, gardens and parking spaces
All outdoor areas of the apartments are equipped with garden seating for 4 – 6 people. The surface layer is solved with an anti-slip floor. A glass railing with a metal construction will support your unobstructed view. The outdoor parking space in front of each apartment is in your private ownership. Parking is made on the paving, the access road is concrete. The apartments also have two more parking spaces for a symbolic rent of 1 € / year. The ground floor apartments also have a large garden, the solution of which we will adapt to your requirements in agreement with the developer.
Apartment cleaning and administration
At each visit, everything will be ready for your arrival, including chilled prosecco, beer and soft drinks in the fridge. Hvar Sport Resort guarantees complete year-round management of your apartments during and outside your presence, the security of the building and its occupancy.
Are you interested in our offer?
Contact us
Are you interested in our offer?
Contact us